performing at eastlands stadium, manchester 2006
NEWS
The new line up of Any Hunt, Ray Godwin and Gary Philips have began recording the new album Artefacts and Findings which is due for release later this year. Updates will be posted as we have them.
Work in progress, this song is called Webs.

Article from the Sun:
"BLONDIE IS BLUE HEAVEN
BLONDIE star DEBBIE HARRY has given her blessing for Manchester City footie boss STUART PEARCE to use her 1979 punk rock hit Union City Blue as a new anthem for his team.
Former hardman England defender Pearce - nicknamed Psycho in his playing days - is a huge fan of Seventies punk.
Now he's got RAY GODWIN from Manchester band THE DANDELION CLOCKS to rework his favourite Blondie belter with a Lancashire feel and renamed it Manchester City Blue.
Psycho will have it blasted out as his side takes to the pitch for home games at their City of Manchester stadium.
Godwin hopes to release the song as a single and top the table in the charts.
City are already flying high in the Premiership - currently sixth spot. Now their soundtrack should scare opponents even more than a crunching Psycho tackle." - The Sun
video launch party
The Premiere of the video took place at Horncliffe Mansion, Bury Road, Rawtenstall. It was an incredible night with celebrity guests, the band and some lucky fans who enjoyed an incredible evening in the intimate and luxurious surroundings of the old manor house. The following is the band, a little tired and worse for wear!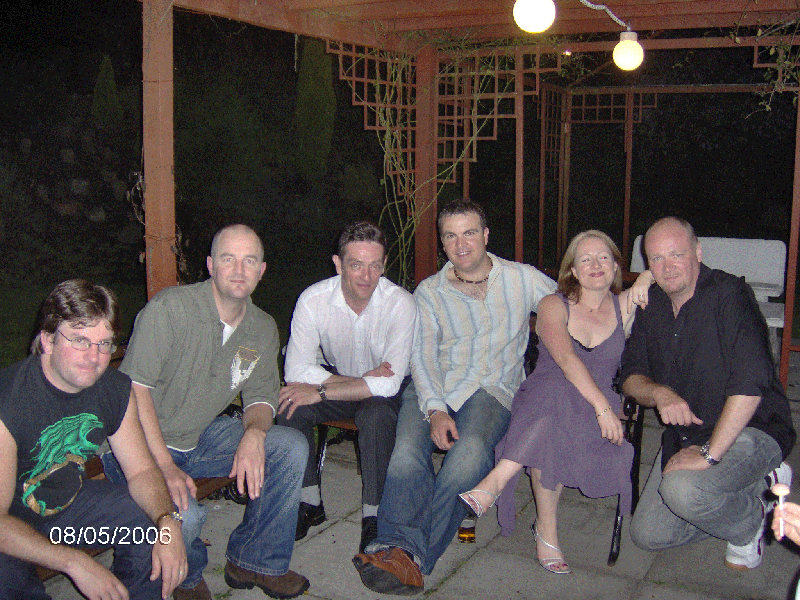 rThe CD-Extra is out now, you can order online now by taking the Record Shop link on the left.
tracks list for the single
The Manchester City Blue CD-Extra includes the full video for the song and will be released on KM Records. The other tracks on the single include All roads lead to Eastlands, Friend of Foé (Tribute to Marc Vivien Foé) plus two dance remixes of MCB and Eastlands.
distribution
You can buy the CD from the Manchester City superstore or order it directly from the band. The tracks are also available to download from Napster, iTunes etc